Our

 Philosophy

Balance Dance School's philosophy is to provide a creative sanctuary that specialises in Early Childhood Dance. The focus of the dance classes is on the process rather than the product; expectations are removed in Toddler Creative Dance and Kinder Creative Ballet, offering children a supportive environment where they can learn to express themselves through imaginative dance and creative movement.
Following on from our unique early childhood dance programs, for school age children we offer the Royal Academy of Dance (RAD) Classical Ballet syllabus, and jazz and contemporary dance classes.

Balance Dance School's classes are designed to nurture the emotional, cognitive and physical development of toddler, pre-school & school aged children.
Come and join in our fun-filled & inclusive classes your child will look forward to each week!

The principal of Balance Dance School Rebecca and the Balance Dance School teachers wish to inspire the next generation whether to dance for fun and fitness or to pursue a career in the dance industry  – we have something to offer you!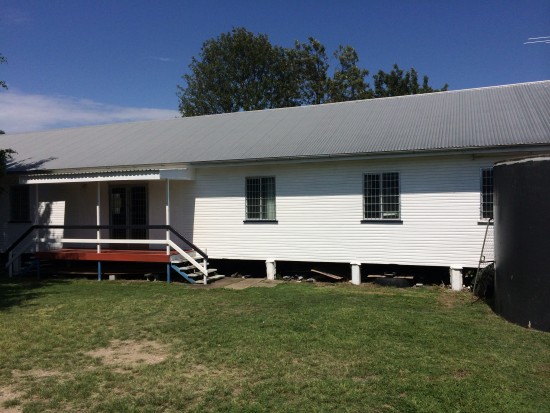 Our

 Studios

Our boutique dance studio operates out of two locations; a timber floored hall located on the grounds of Bulimba Junior Rugby Club, in Bulimba St, Bulimba (pictured above) and AMORC Hall 156 Norman Ave, Norman Park (pictured below), both locations have ample parking.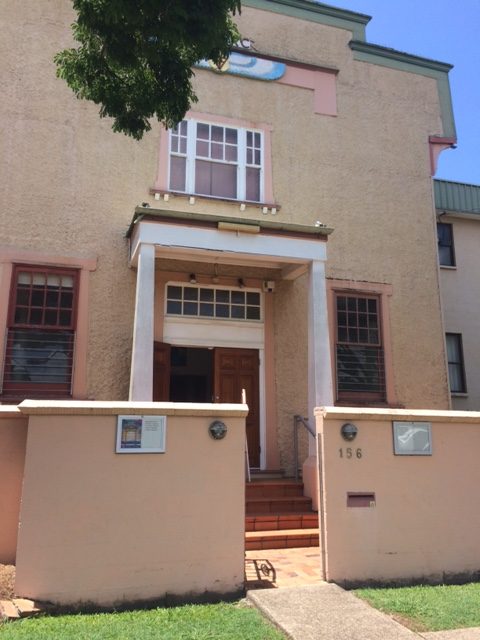 Rebecca Wagner
Principal of Balance Dance School
Ballet Teacher ARAD RAD RTS
Rebecca is a former professional dancer with the Royal New Zealand Ballet and is a Registered Teacher with the Royal Academy of Dance. She was born and raised in Toowoomba and commenced her dance training with RAD International Grade Examiner Dale Coles. Rebecca was one of the first interstate associates with the Australian Ballet School. After completing high school and her Advanced RAD exam, Rebecca furthered her dance training by gaining a Diploma in Dance at Dance World 301, Melbourne and a Diploma in Dance Performance at the NZ School of Dance, Wellington NZ. On graduation Rebecca was a recipient of the prestigious Todd Scholarship and joined the Royal New Zealand Ballet company dancing professionally, performing both nationally and internationally in many contemporary works and classical ballets. Returning to Queensland, Rebecca was the principal teacher of Classical Ballet and Contemporary Dance at the Toowoomba School of Dance dividing her time between Brisbane and Toowoomba and also taught ballet and contemporary dance classes for the Queensland Dance School of Excellence at Kelvin Grove college (years 8, 9 & 10).
At the completion of an Honours Degree in Dance Education (UK) and two children later, Rebecca opened Balance Dance School in July 2011 in Bulimba, Brisbane – a unique boutique dance school specialising in Early Childhood Dance.
Alex Wagner
Alex commenced his training with Dorothy Curnow in Nowra NSW. He furthered his training gaining an Advanced Diploma at the Australian Ballet School and on graduation secured a coveted contract with The Australian Ballet.
Alex has had an illustrious 16 year career as a professional ballet dancer dancing with The Australian Ballet, Opera Australia, Dance North, Royal New Zealand Ballet, English National Ballet, West Australian Ballet and as a Principal Dancer with the Queensland Ballet.
Alex is available on request for coaching classes.
Michelle Cosgrove
Jazz Teacher  – Members Teachers Certificate ATOD
Michelle studied Australian Teachers of Dance (ATOD) Classical Ballet, Tap and Jazz under studio founder and dance icon, Pamela Lennon, of Footworks Dance Academy in Brisbane. During this time, Michelle participated in countless eisteddfods and championships, and represented Queensland in the ATOD Australasian Scholarships in Sydney, Melbourne and Brisbane. In 1996, Michelle was awarded the ATOD Senior Australasian Tap Champion Scholarship.
Michelle, as a dance teacher, has over 20 years experience. She specialises in tap and jazz and holds an ATOD Members Teachers Certificate. Michelle has taught eisteddfod groups, classwork, prepared students for examinations, and private lessons. Notable achievements of Michelle's ex-students range from awards and scholarships, acceptance into Australian Ballet School and perform in renowned professional companies such as Raw Dance Company.
In 2006, Michelle contributed to the development of the new teacher training program for ATOD Ltd.
Michelle started teaching at Balance in 2012. She lives locally in Teneriffe, with her husband and three dancers.
Liane Harms
Ballet Teacher
Liane is a ballet teacher with many years experience under her belt. She operated her own dance school – Dance Expressions from 1999–2008 which was based in Bell, Jandowae and Dalby. She then taught at the Toowoomba School of Dance from 2009-2013.
Liane's qualifications include: a Certificate in Ballet Teaching Studies, Royal Academy of Dance, Diploma of Education Studies and she holds a Current first aid plus CPR certificate.
Liane started teaching for Balance in 2015 and looks forward to sharing her passion for dance with the children.
Hannah Taylor
Kinder Creative Ballet and Toddler Creative Dance Assistant
Hannah's love of dancing began at 3 years of age, and over the past 18 years she has studied all forms of dance; Ballet, Jazz, Tap, Hip Hop, Contemporary and Cabaret through 'Clarrissa Hill Dance Centre' & and 'Entertainment Unlimited Dance Centre". She also was a part of the Dance & Cheerleading program at John Paul College for 10 years. Hannah has performed and competed nationally and internationally, in dance and cheerleading. This includes 2 tours to the USA, where she has danced in LA, Florida, New York and on Royal Caribbean's Quantum of the Seas.
Hannah has successfully completed her Commonwealth Society of Teachers of Dancing Level 7 Modern Jazz Exam, and Gold Star Tap Exam. She has also completed her Royal Academy of Dance Intermediate Ballet Exam and continued to study RAD ballet through to Advanced 2. Hannah believes a strong foundation in ballet technique is the key to becoming a great performer, and enjoys her role as a teacher and mentor of upcoming dancers.
Emma Graving
Ballet & Jazz Teacher
Emma successfully completed the Royal Academy of Dance ballet exams up to Advanced 1 and Grade 8, learning under under Liane Harms, Dale Coles and Rebeca Wagner.
After completing Year 12 Emma was granted a Vice-Chancellor Scholarship for Creative Industries at the Queensland University of Technology. She was awarded the scholarship as the highest ranked student in one of the additional entry courses within the Creative Industries faculty for 2012.
Emma completed 1 year of a Bachelor Fine Arts (Dance) at QUT.
Emma also volunteers at the Royal Brisbane Children's Hospital in the Wonder Factory.
Emma started teaching at Balance in 2012 and is now half-way through a Degree in Physiotherapy.
Matilda Hodgen
Ballet & Jazz Teacher
Matilda's love for dance began at age five and has only continued to grow stronger ever since. She has completed all of her Royal Academy of Dance (RAD) exams, Primary through to Advanced 2, and has volunteered her assistance in many classes over the years at her childhood dance studio. Matilda has since conducted her own ballet and jazz classes since the beginning of 2016 and has loved every second of it.  Matilda has recently graduated a Bachelor of Fine Arts, Dance Major, Drama Minor (with distinction) at the Queensland University of Technology and will be undertaking a Masters of Secondary Education degree over the next two years. Matilda is also half way through official RAD teaching qualifications.
Matilda is passionate about creating a safe, exciting, respectful, energetic and creative learning environment where students are constantly encouraged to grow both artistically and personally.