What is Toddler Creative Dance?
For our littlest dancers! Ideal for children from 20 months – 3 years of age. A parent or guardian is required to actively participate with children in this class, sharing the experience.
The class consists of a fun, friendly introduction to dance movements using props, engaging music and nursery rhymes, and is based on children's natural movements of running, skipping, galloping, jumping and turning. Toddler aged children have an innate need to move and the Toddler Creative Dance class provides an outlet for this energy. The class builds imaginative and creative responses and aids in the development of new physical abilities.
Balance Dance School offers a creative sanctuary that nurtures the creative and physical development of toddler aged children.
The class is a shared experience with a parent or care giver and commences with a warm up using a well known nursery rhymes, then launches into them based creative movement and imaginative dance using a variety of props. Different class themes form the basis for each term of classes.
Toddler Creative Dance Timetable
TUESDAY 9.30-10.00am
THURSDAY 10.00-10.30am
SATURDAY 8.00-8.30am
If you are interested in enrolling please complete our Register Interest Form. 
We will then contact you with availability.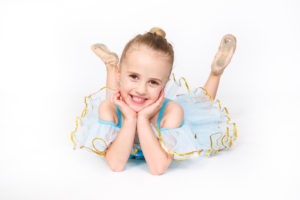 What to wear?
We have no specific uniform for this age group. Below is a suggestion of what our little dancers can wear:
Girls
Any colour and style of leotard and skirt, soft tutu or fairy dress or simply a singlet or t-shirt with leggings – anything your little dancer feels comfortable in
Bare Feet or pink leather ballet shoes with elastic (with ballet socks or tights)
Boys
Any  colour t-shirt & shorts
Socks
Bare Feet or white leather ballet shoes with elastic (with white socks)